Regular price
$468.00 USD
Regular price
Sale price
$468.00 USD
Unit price
per
Sale
Sold out
The Mont Blanc MB0243O is an Acetate & Metal, Black and Silver colored Men's Frame with a Clubmaster shape.
Mont Blanc Eyewear
Mont Blanc MB0243O Optical Eyeglasses in Black and Silver epitomize the timeless blend of classic and contemporary design. Crafted in Italy, these eyeglasses are a testament to Mont Blanc's prestigious reputation for luxury and quality. The frame, meticulously constructed from a combination of Acetate and Metal, showcases the brand's commitment to durability and style. The Clubmaster shape adds a touch of sophistication to your look, making these eyeglasses a statement piece for those who appreciate the finer things in life. Mont Blanc, a name synonymous with excellence, derives its identity from the iconic Mont Blanc mountain, symbolizing the company's unwavering commitment to European craftsmanship and superior quality. In 1913, Mont Blanc adopted the rounded white star emblem, inspired by the snow-capped peak of Mont Blanc, which has since become an enduring symbol of luxury and class in the world of eyewear.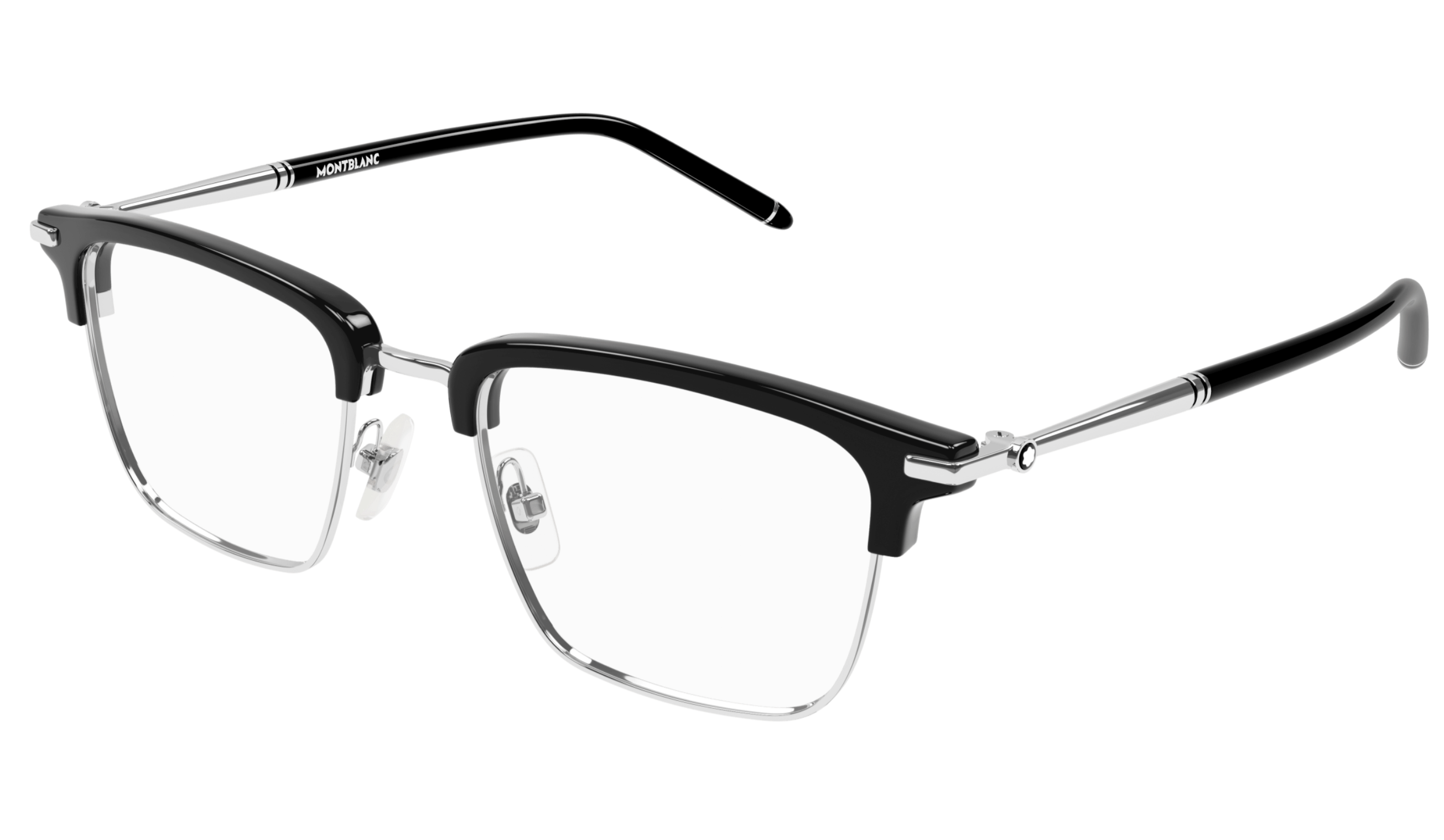 Mont Blanc MB0243O Optical Eyeglasses in Black and Silver are a testament to Mont Blanc's dedication to both form and function. The use of Acetate and Metal in the frame not only ensures long-lasting durability but also adds a touch of opulence to your eyewear collection. The Clubmaster shape exudes timeless charm, making these eyeglasses suitable for various occasions, whether you're dressing up for a formal event or adding a touch of elegance to your everyday look. When you choose Mont Blanc, you're not just selecting a pair of glasses; you're embracing a legacy of quality, style, and luxury that has withstood the test of time. Elevate your eyewear game with Mont Blanc, where tradition meets modernity, and luxury becomes an essential part of your lifestyle.
SIZING
Lens - 54 mm
Bridge - 21 mm
Temple - 145 mm
Mont Blanc Authorized Dealer
Shop with confidence from Adair Eyewear, a Mont Blanc Authorized Dealer. We have provided the best in customer service and great designer eyewear for over 40 years.
Share
View full details